Useful Links



European Association of Haemophilia and Allied Disorders

The European Association for Haemophilia and Allied Disorders (EAHAD) is a multidisciplinary association of healthcare professionals who provide care for individuals with haemophilia and other bleeding disorders.
---

United Kingdom Haemophilia Doctors' Organisation
http://www.ukhcdo.org
The United Kingdom Haemophilia Centre Doctors' Organisation is an association of medical practitioners working in Haemophilia Centres in England, Scotland, Northern Ireland or Wales treating people with Haemophilia or other bleeding disorders.
---

World Federation of Haemophilia
http://www.wfh.org
World Federation of Hemophilia (WFH) is the leading international organisation in improving and sustaining care for people with inherited bleeding disorders, including haemophilia, von Willebrand disease, rare factor deficiencies, and inherited platelet disorders.
---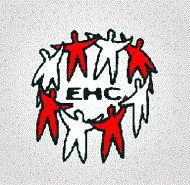 European Haemophilia Consortium
http://www.ehc.eu
The European Haemophilia Consortium (EHC) is an international non-profit organisation that represents 45 national patients' organisations of people with rare bleeding disorders.
---